Permanent Residency/Re-entry Permits/Green Card Renewal
Schaumburg Attorney Helping Families Establish Permanent Residency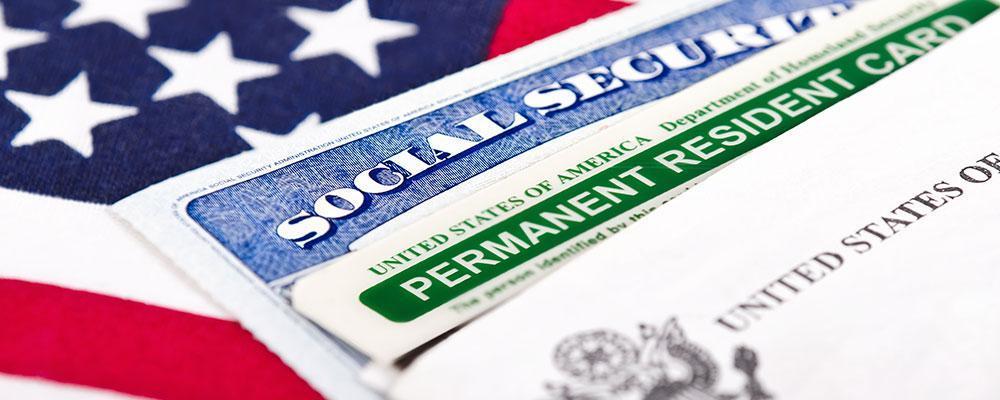 Serving Palatine, Rolling Meadows, and Cities All Over Northern Illinois
Establishing permanent residency, or what is commonly known as becoming a green card holder, can be done in a variety of ways depending on your current visa status and whether you currently reside inside or outside of the United States. If you have a valid green card, you are considered to be a lawful permanent resident and can live and work in the United States for an extensive time.
The Law Offices of Angela L. Kwan, located in Schaumburg, Illinois, represents individuals and small business owners for all immigration matters, including those issues pertaining to permanent residency, re-entry permits, and green card renewal. Contact our law firm today if you would like experienced legal assistance with any immigrant visa concerns relating to permanent residency.
Green Cards for Employment-Based and Family- Based Residency
Permanent residency can be accomplished through an employment-based job offer in the U.S. or through a family-based immigrant visa. Since there are certain job and family preference categories that require a specific type of immigrant visa for each group, it's important to speak with an experienced Schaumburg immigration attorney who can help you avoid costly mistakes.
Green cards issued on an employment-based visa require U.S. employers who hire foreign workers to get a permanent labor certification before they file an Immigrant Petition for Alien Worker with the Department of Homeland Security's U.S. Citizenship and Immigration Services (USCIS).
Family-based green cards can be acquired through an immediate relative or family member belonging to one of the preference groups outlined in the USCIS.
At the Law Offices of Angela L. Kwan, our immigration attorneys have a high success rate of obtaining green cards for many clients.
Re-entry Permits
If you are a lawful permanent resident (LPR) with plans to travel outside of the U.S. for up to one year or more, you may want to apply for a re-entry permit before you leave. If you do not, your permanent resident status may be considered abandoned.
Our attorneys offer experienced representation if you have any re-entry permit issues.
Green Card Renewal
After 10 years, your green card will need to be renewed. Although your permanent resident status never expires, not keeping an updated green card that proves you can live and work in the U.S. can keep you from traveling and make you ineligible for job opportunities.
Contact Us Today
Contact the Law Offices of Angela L. Kwan in Schaumburg, Illinois if you need help with permanent residency, re-entry permits, and green card renewal matters. Call 847-805-9410 to speak with our experienced immigration attorneys today.