Prenuptial and Postnuptial Agreements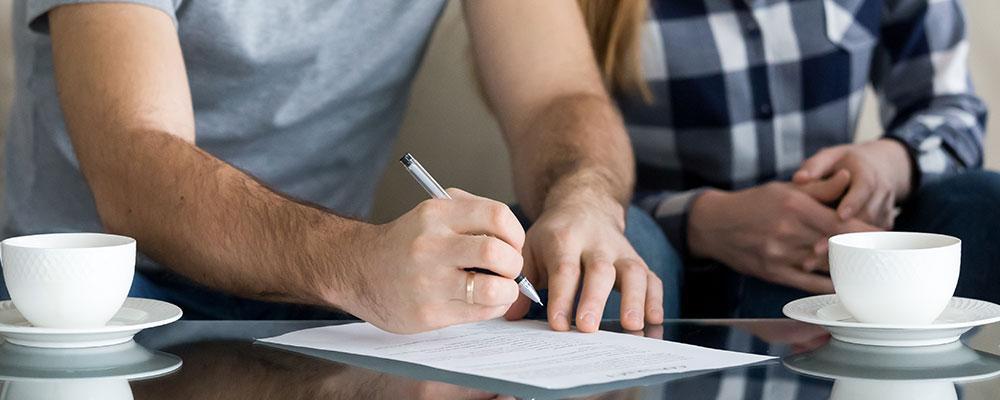 When planning a wedding, there are many options for couples to consider before they get married. A prenuptial agreement, which allows you to protect your interests in case the marriage should end in divorce, is not unusual. Likewise, a postnuptial agreement, which can be signed after you are already married, can help you make decisions about how certain matters will be handled if your marriage ends.
At the Law Offices of Angela L. Kwan in Schaumburg, Illinois, we represent clients throughout Cook County, DuPage County, and Lake County who are considering prenuptial and postnuptial agreements. Our experienced attorneys can offer clients comprehensive legal guidance for complex family law matters during the process of creating a prenuptial or postnuptial agreement.
Contact us today if you have questions or would like to learn more about how to set up a prenuptial agreement before marriage, and a post-nuptial agreement that can protect your rights after marriage. Call 847-805-9410 to speak with an experienced family law attorney today.
Illinois Prenuptial and Postnuptial Agreements Can Protect Your Rights
In Illinois, the laws surrounding prenuptial agreements and postnuptial agreements are constantly changing. Our attorneys stay up-to-date on these complex laws, as they affect many of our clients who have much at stake. Prenuptial agreements and postnuptial agreements create an avenue for couples to discuss how they would like to resolve any potential marital issues in the future.
A prenuptial agreement should be carefully crafted with an individual's goals in mind. If one spouse is remarrying and has children from a previous marriage, a prenuptial agreement can protect inheritance rights and ensure the assets and property from the previous marriage will be distributed to the designated beneficiaries.
Postnuptial agreements offer the same protections as prenuptial agreements. The only difference is that postnuptial agreements are created after marriage. As with any marital contract, it is important to have an experienced attorney review it and address all important issues including spousal support and property division.
Contact Our Schaumburg Attorneys
If you would like to discuss creating a prenuptial agreement or postnuptial agreement, our attorneys are more than qualified to help you. Contact the Law Offices of Angela L. Kwan in Schaumburg, Illinois for an initial consultation. Call 847-805-9410 today.